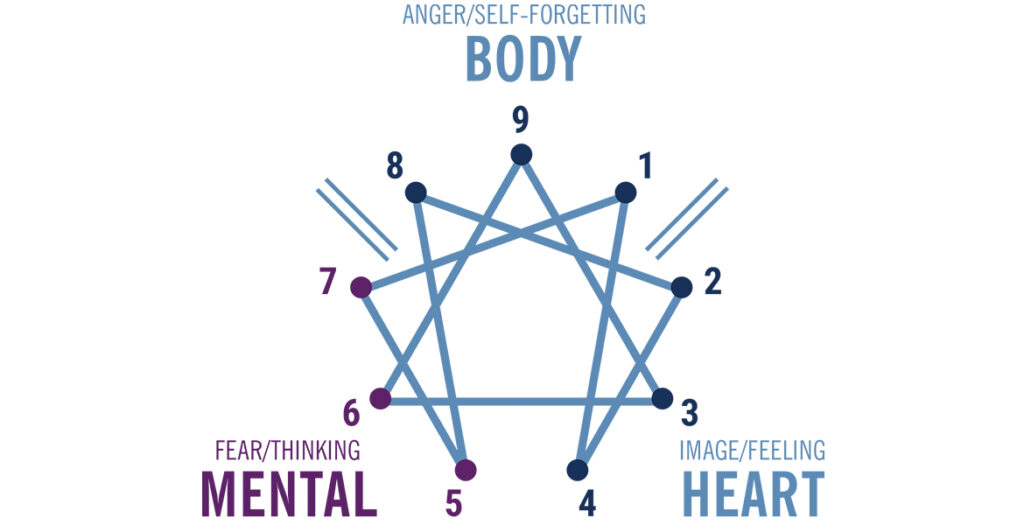 The Enneagram Head Center Types (Types 5, 6, and 7) are thinking types who are forward-focused when it comes to their time. They need to have a sense of what could/could not be coming for a variety of reasons. They often discount how feelings and actual calendar constraints/requirements play into things.
Here are some strategies which will help our Thinking/Head Types truly tune in to managing their time:
5 – THE OBSERVER
The Five's desire to manage how much effort is required for people and tasks can use up a great deal of energy – paying attention to this desire will save you time and energy in the long run.
Since time can be a type of currency for the Five, they often look for an ROI on where they choose to spend their time. Realizing this, check in with yourself to see if your investment choices are reaping fruitful rewards.
The time used for analyzing versus researching versus doing needs to be worked into your plans ahead of time. Endless research takes time – make sure it's time well-invested.
To help hold yourself accountable to delivering on time, use others as a supportive resource and have them check in on your progress along the way.
Remember relationships are key to achieving many goals, and, therefore, it's helpful to schedule 10 minutes each day to just hang out in the office, to be available if people have questions or want to talk with you – the more you think this is a stretch, the more you might need to do it.
Breaking down projects and tasks into separate units of activity that can be completed independently of each other creates momentum and minimizes getting hooked on one thing too long.
6 – THE LOYAL SKEPTIC
Create routines that encourage consistency – knowing demands on your time as well as self-desires ahead of time helps with both mental preparation and the motivation needed to stay on track.
Building time into your day to physically move will create more energy.
Learn to allow and work with, not against, the start-stop tendency of the type. You'll need to observe, then manage this tendency. Remember that the start of projects and pre-completion are both times when anxiety could be present for Sixes – if you know that might happen, it will help you to relax and realize this is just the habituated norm.
Schedule in time to have fun since this is often forgotten and will help you keep your energy up.
Too much thinking just creates more thinking – verbalizing thoughts to a trusted other helps relieve the pressure and provide clarity.
Pay attention to when self-doubt or performance anxiety arises and how it impacts your productivity – recognize the triggers and develop strategies to use when they arise.
Ask the questions you have early on in a project. If you lose clarity or interest, reacquaint yourself with the mission of the project.
Sixes will deliver for others even when they might not for themselves. It helps to remember the impact your productivity will have on others.
7 – THE EPICURE
Sevens can (often need to) multi-task with many projects at a time. That's ok – just don't overdo it or you'll finish nothing.
It's also sometimes helpful to start a new project and use the excitement and energy generated to the benefit of work you've been avoiding because it's become boring.
There are times when you'll need to push and deliver despite the desire to bail out on your commitment. Create and keep a focused schedule with just enough, infrequent, interruptions to keep you engaged. Play can be your friend here…experiment and savor the process of finding what works for you.
Thoroughly enjoy the ideas that you generate at the beginning of something but beware the boredom that can get in the way of the realization of these ideas. Use your imagination to your benefit by strategizing ways to keep your focus.
Organize work into short sections; then celebrate completing the middle sections, not just the end.
There will be times when you'll need to be redirected back to your commitments – find a trusted coworker/friend to help keep you on track.
We are always interested in your thoughts on these suggestions and what you have to add – let us know what you think.
Check in next week as we dive into time management strategies for the Body Types (8, 9, 1).
If you'd like more information on the Enneagram and the types, check out this link.
Mary Anne Wampler
PRINCIPAL, TRANSFORM, INC