Transform was founded in 1996 by Theresa Gale and Mary Anne Wampler.
Our goal was to use our own business experience to create a consulting firm that would deliver innovative, transformative solutions to our clients' most pressing business challenges. We employ proven methodologies and assessments to help businesses improve the way they do business. Our customized strategies, tools and techniques result in better processes, stronger individual and team accountability and performance, and ultimately, improved outcomes for the entire organization.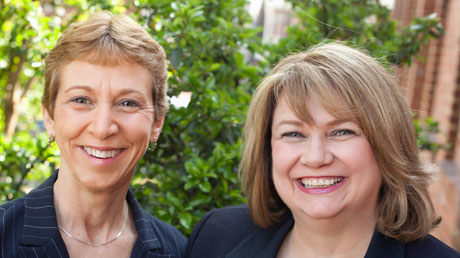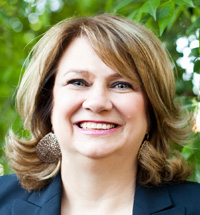 About Mary Anne
Mary Anne Wampler is an impactful thought leader and high level strategist who is passionate about business and thrives on helping her clients push beyond established norms to reach unprecedented levels of both business and personal achievement. With an uncanny ability to see the big picture as well as how each decision, person, and process impacts the whole, Mary Anne excels at finding the ideal strategic direction and getting all members of an organization working together to bring that direction to life.
A pioneer in the use of the Enneagram in business and a firm believer that the company with the best talent wins, Mary Anne is an insightful, results-oriented executive coach and talent manager who brings over 30 years of coaching, sales, and training experience to her clients. As a certified Enneagram teacher, she combines her deep understanding of business with outstanding emotional intelligence to provide high impact facilitation to leaders, leadership teams, and sales organizations negotiating the emotional terrain of business.
Co-author of Wake Up and Sell, Mary Anne has helped individuals and Fortune 100 companies strategize and close million-dollar deals and has been recognized as a "Sales Trainer of the Year" finalist by Sales and Marketing magazine. Prior to launching Transform in 1996 with Theresa Gale, she managed a multi-million dollar personnel service firm, was an advertising sales leader, and served as a senior trainer for the Sandler Training Institute.
Mary Anne is a past president of the Enneagram Association in the Narrative Tradition (EANT), a member of the organization's Honorary Circle, and one of a select group of Supervising Teachers chosen to oversee and coach students in the EANT's Enneagram Professional Training Program. A dedicated life-long learner, she currently is earning certification in Conversational Intelligence (CIQ) and is committed to offering her clients the best and most advanced approaches to reaching their full individual and organizational potential. Her greatest reward is witnessing her clients leverage their passion for their work and their life and break through to new levels of success.
A graduate of Leadership Frederick who also served on the Leadership Frederick Executive Council, Mary Anne lives in historic and hip Frederick, MD, with her goodwill ambassador Louie, an eight-year-old cockapoo.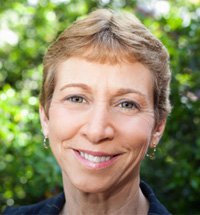 About Theresa
Theresa Gale has an uncanny ability to identify innovative yet practical solutions to any organizational, leadership or personnel situation. She offers a thorough knowledge and understanding of how organizational and human systems work and uses that knowledge to develop and implement methods that improve efficiency, productivity and collaboration among all employees.
A recognized keynote speaker and advisor to organizational leaders, Theresa is a sought-after resource for organizations that want to implement and develop leadership teams that drive growth and produce unparalleled results through thriving and collaborative workplaces. She develops customized training and coaching programs to accelerate growth and development company-wide and puts her first-hand knowledge to work helping businesses design organizational systems and the necessary infrastructure to ensure effective and efficient workflow. She defines policies, procedures and training guides, and creates the necessary benchmarks, information requirements and reporting needed to monitor and track organizational success.
Theresa has managed and contributed to the growth of all the organizations she has worked with, having been responsible for everything from human resources to office acquisition/startup, systems integration and operations. Prior to co-founding Transform, Inc., with Mary Anne Wampler, she managed the daily operations of the Sandler Training Institute as the director of Operations and Administration and provided organizational and management consulting and customized training for the Institute's clients.
Theresa holds a master's degree in Human Resource Management, is certified as a Business Manager, Executive, Transitions and Retirement Coach. She also is licensed in administering several tools designed to achieve maximum benefit from training and consulting efforts, including the Enneagram, which she has been utilizing in her consulting and training efforts for more than 20 years. She co-authored the book Wake Up and Sell, with her Transform, Inc., business partner, Mary Anne Wampler.
Stop thinking about what you should do, and do it!
Contact us today for a complimentary 30-minute consultation. 

We can talk about where you are, where you want to go, and if we're the right people to lead you there.