Transform was founded in 1996 by Theresa Gale and Mary Anne Wampler.
Our goal was to use our own business experience to create a consulting firm that would deliver innovative, transformative solutions to our clients' most pressing business challenges. We employ proven methodologies and assessments to help businesses improve the way they do business. Our customized strategies, tools and techniques result in better processes, stronger individual and team accountability and performance, and ultimately, improved outcomes for the entire organization.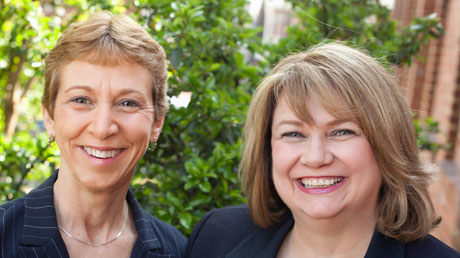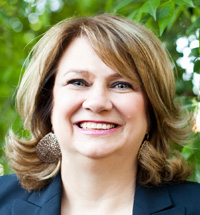 About Mary Anne
Mary Anne is the real deal. A teacher at heart, she also is a highly intuitive coach, impactful business strategist, and thought leader. Her thirty years of teaching, executive coaching and consulting experience have proven what she's always known – higher levels of self-awareness and self-development create higher levels of success.
She is nationally recognized as an Enneagram expert and is a past board member and past president of the Enneagram Association in the Narrative Tradition (EANT). Mary Anne's Enneagram journey and instruction began with the world-renowned Helen Palmer and David Daniels. She certified with them in 1996 and continues dedication to advancing the Narrative approach to the Enneagram, an unparalleled teaching and developmental method. Mary Anne is honored to be one of a select group of Supervising Teachers chosen to mentor and coach students enrolled in the Narrative Enneagram training program.
Mary Anne's love of business coupled with her desire to help people develop led her to her being a pioneer in bringing the Enneagram into the workplace when others said it couldn't be done. In 1996, she co-founded Transform, Inc. a transformational consulting firm. She has co-authored several books with her business partner, Theresa Gale, including Wake Up and Sell. Prior to launching Transform, she managed a multi-million-dollar personnel service firm, was an advertising sales leader, and was a senior trainer for a national training organization.
She is still thrilled when she witnesses her clients reach new levels of success as they achieve greater happiness in their work, their lives, and their relationships.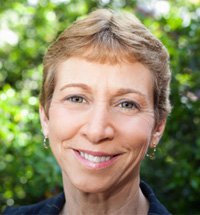 About Theresa
Theresa Gale's reputation precedes her. Those who have sought her expertise report that she has an "uncanny" ability to help them articulate their unrealized or unspoken dreams and desires whether for themselves or their businesses. Theresa is a resourceful and intuitive guide who helps individuals discover their own "uncanniness" and equips them with the skills that will move them forward with a well-defined plan that turns their desires into a reality.
Theresa works with individuals, professionals, and business owners who are successful yet want something more – whatever that means to them. She holds a master's degree in Human Resource Management, is certified as an Enneagram Consultant, Executive and Transitions Coach, and has authored several books with her business partner of 25 years, Mary Anne Wampler.
When working with business leaders, she offers a thorough knowledge and understanding of how organizational and human systems work and uses that knowledge to develop and implement methods that improve efficiency, productivity, and collaboration among all employees. As a hands-on advisor, she rolls up her sleeves and works with organizations to drive growth and produce unparalleled results through building thriving and collaborative workplaces.
On the personal side, Theresa often quotes the following: "It takes courage to grow up and be who you are meant to be!" She should know. A life-long learner and a contemplative student, mother of three adult children, married for 27 years and now divorced, business partner and owner, Theresa continues to live life to the fullest, gaining wisdom with each new experience and bringing that wisdom and life experience into her work with clients. She credits her 25 plus years of study of the Enneagram and individual and organizational work using the Enneagram as the "game changer" in her life and work. You can hear Theresa say often, "I am living my life exactly the way I want and doing what I love every single day. Who could ask for anything more?"
Stop thinking about what you should do, and do it!
Contact us today for a complimentary 30-minute consultation. 

We can talk about where you are, where you want to go, and if we're the right people to lead you there.