For those who have spent the majority of their adult lives working and leading, the thought of retirement can be both exciting—and frightening. We understand this.
We help you retire on your own terms so that you can embrace this next stage of your life with the same enthusiasm you applied to your successful business career. By guiding you through some self-exploration, we help you discover insights and clarity to direct your transition into retirement. Identify lifestyle options and specific ways you can create a fulfilling, meaningful and productive retirement.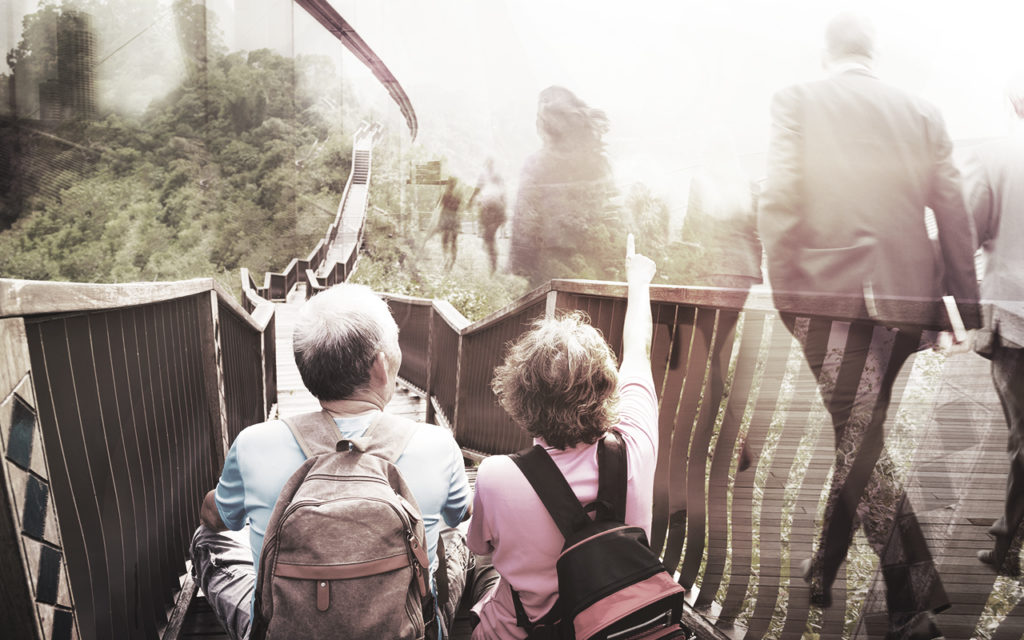 Retirement Consulting Services
One-On-One Coaching
Work with a Transitions Coach to develop a plan for your move into retirement or if you are already retired, have a check-in to talk about how to get more satisfaction, fun or meaning out of your retirement.
"Retire On Your Own Terms" Class
In this 8-week class, explore what will bring you the greatest level of satisfaction, meaning and purpose in this next stage of your life. We will use that information to create a roadmap for living the life you desire and deserve.
Self-Directed Transition Planning
Over the course of this 16-week self-directed training, we will help you build a Retirement Transition Plan. We'll give you a specific topic to consider each week that you can reflect on and research further. You can also participate in as many as three one-on-one sessions to check in with a coach on your progress.
Retirement Success Profile
If you simply want to know if you are ready for retirement, the Retirement Success Profile assesses 15 strengths and concerns for individuals over 50 that research has proven to be crucial for success in retirement.
Stop thinking about what you should do, and do it!
Contact us today for a complimentary 30-minute consultation. 

We can talk about where you are, where you want to go, and if we're the right people to lead you there.