"Sign me up!" "Subscribe today!" "Register now!"…Do you feel like are you are suffering from seasonal "call to action" fatigue? All those inputs and things to do. And then now there is some space. You can finally take a deep breath. Really. Stop and breathe.
Now, let's assess: You made it (all the way) across the finish line of 2019. Regardless of whether you closed out this past holiday season by "ad-fibbing" your way through "Auld Lang Syne*" or pumping your fists – set in motion to train for that half-marathon you'll finally run in 2020 – OR sending a sweet thank you note to Santa because this year he delivered just what you asked for (and needed): more disco naps! However it happened, you are here, now. Last year is over and gone. You've arrived at the magic "blank canvas" moment of launching another year.
Now, what to do next, leader? Maybe you could surprise yourself and stop making all those (sometimes comfy, sometimes awkward) long, long list of your "to do's"? Hmmm…What if, instead of lists or resolutions you focus on simplifying.
Typically we share tips. Not this week. Nope. It is all about setting up the challenge: Make time today. Focus on setting a single intention for yourself for 2020. And, lead the charge.
Now, be candid, can you? Previously, we've shared the power of reimagining goal setting for your organization. Do you recall what we said? Time and time again, we've seen companies use the same goal setting process year after year and then, get the same ho-hum results! Well, leaders…listen up: Maybe the most crucial conversation you can have is the one you have with yourself. Because, setting that single intention is a way to hold yourself accountable. It shifts the game for your entire team.
Not sure where to go next? Need a coach to get you going? We have spent years helping leaders work on their "blind spots," redefine their organizational cultures and create highly functional, effective teams. If you are ready to take action and make this the year you reimagine or elevate your leadership, we'd like to talk to you about how to move forward on your intention. Reach out. Ready or not, 2020 is here.
*Source: What Does "Auld Lang Syne" Really Mean?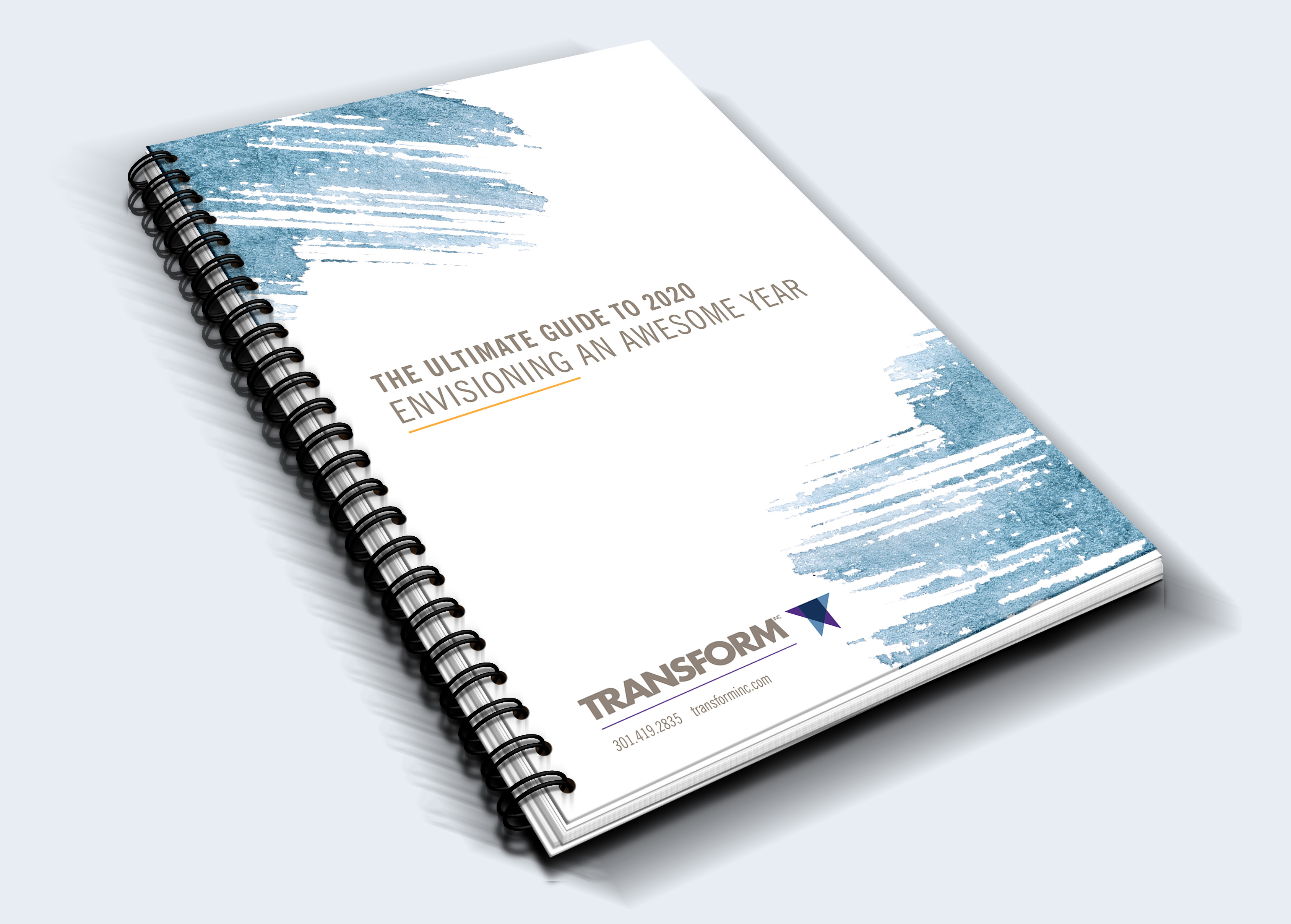 The Ultimate Guide to 2020 Envisioning an Awesome Year
We have a limited number of 
The Ultimate Guide to 2020 Envisioning an Awesome Year
left. 
Email us
 today if you want a copy. The cost is $25 plus shipping.