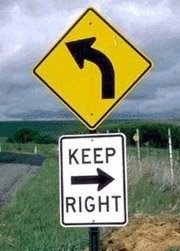 If two wrongs don't make a right,
but four rights put you back where you started …
Then take a left to avoid ending up where you have already been.
Greg Spears, from Ken Spears Construction in Illinois, was out running on Saturday
and posted this insightful message on his Facebook page.
What left can you take this week?
P.S. – Thanks Greg for letting us share it with our readers.