Act as young as you feel. You're not getting older; you're getting more entitled to be your fabulous self. Gwen Stefanie
When I feel tired and forget the wisdom and freedom age brings, the Forbes 50 Over 50 2022: Women Stepping into Their Power in Life's Second Half list inspires me and is a reminder there's still plenty of runway ahead – we're just taking off, not landing the plane.
This 50 Over 50 list was so successful that for 2022 it includes 200 incredible women who are breaking barriers and transforming the world in four areas, including: "Impact – Changemakers leaving the world a little better than they found it; Entrepreneurs – Founders leading billion-dollar brands; Money – Pulling the purse strings and making rain; and Lifestyle – Visionaries reshaping the face of entertainment."
Always remember, "Success has no age limit."
Learn from the stories of these amazing women by clicking the image below.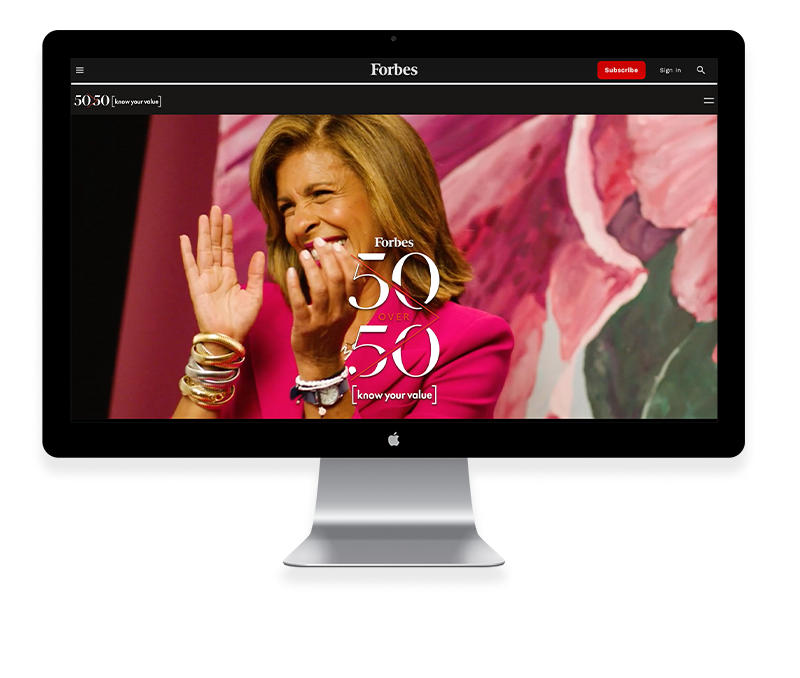 Mary Anne Wampler
PRINCIPAL, TRANSFORM, INC.