Over the past few weeks, we've discussed the importance and benefits of being grounded and as non-reactive as possible—steady really—and showing up as your best possible self.
I believe the discovery and management of our feelings plays a huge role in this effort, as well as in our happiness and effectiveness.
Make no mistake, this "feeling thing" has been a journey for me. As an Enneagram 6, I live in my head mostly, so feelings/emotions have always been a challenge. I'm great with other people's feelings—non-judgmental, open, and kind, but my own have been elusive, and discovering them has been and continues to be a place of growth for me. I've come a long way, and this work still takes practice and resolve.
In Emotional Intelligence, Dr. Dan Goleman describes EI as a person's ability to manage their feelings so that those feelings are expressed appropriately and effectively. I think that's a lovely—and useful—goal!
Here's a tool that can help you along in your emotional awareness journey. It's from The Gottman Institute. Let us know what you think. Or should I say…how you feel?
THE FEELING WHEEL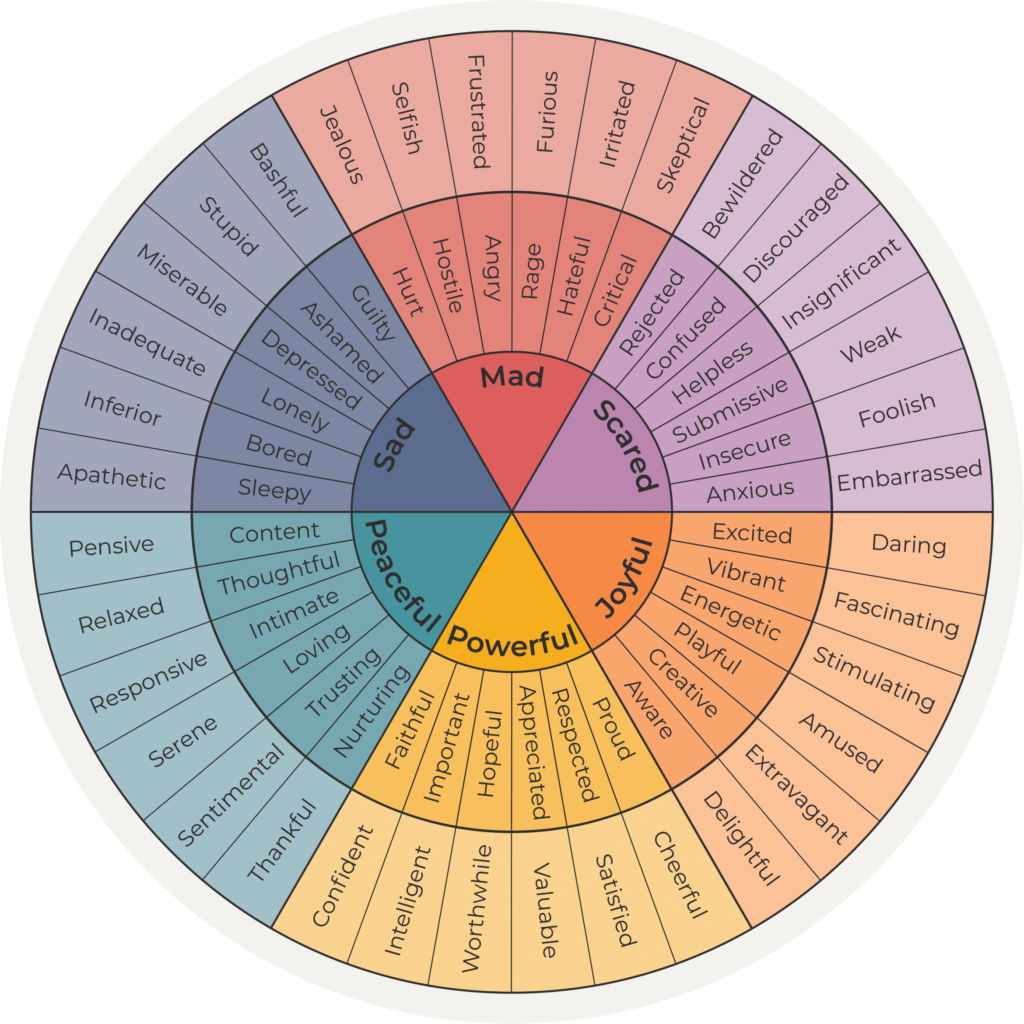 (Developed by Dr. Gloria Wilcox)
Mary Anne Wampler
PRINCIPAL, TRANSFORM, INC.