Mary Anne's heart was hurting about the Ukraine situation, and she reached out to Transform's longtime friend and client Anna Shkrabaliuk to see how she and her family are doing and also to see what we could possibly do to help. Mary Anne knew Anna would be a good resource in this area. Anna shared information on ways to be supportive and felt it would be helpful if we spread the word.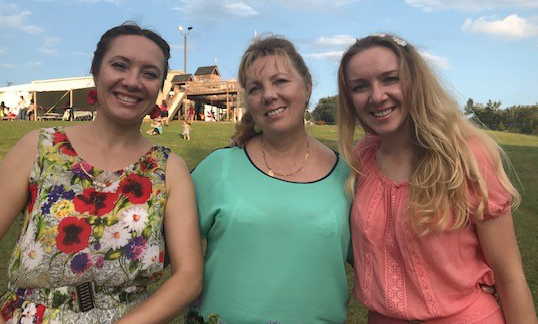 Here's a note from Anna:
My name is Anna, and I was born in Kyiv, Ukraine. I moved to the USA 15 years ago, and a few years later my sister and my mom joined me here. We still have a big circle of relatives and friends who live in Kyiv and cities nearby. During the last week we have been asked by many people here how they can help people in Ukraine.
If you want to make a difference, here are a few reputable organizations for your consideration. I have been supporting them and volunteering since 2014. These charities are 100% volunteers, and their expenses are less than 1%, which means almost 100% of your donation goes to the cause.
United Help Ukraine is a 501(c)(3) charitable organization. Your donation is tax deductible.
St Andrew Ukrainian Orthodox Cathedral located in Silver Spring, MD. You can either donate or bring warm clothes (thermo clothing), first aid kits, baby supplies, and kids' sensory toys for stress relief. They collect 24/7. Here's the Amazon list of the most needed items. You can order, and ship it directly to the St. Andrew Cathedral at 15100 New Hampshire Ave, Silver Spring, MD 20905. You can also come and help pack, and everyone will be really happy to have you.
Razom is a 501(c)(3) organization. Donations and gifts are deductible to the full extent allowable under IRS regulations.