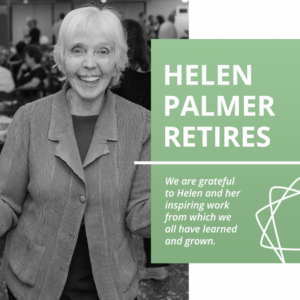 Mary Anne and Theresa want to thank Helen Palmer for the immense personal and professional contributions she has brought to our lives and our work.
We not only count her as a pivotal teacher, guide, and friend, we also count her as pivotal to the modern development of the Enneagram in the world. We are honored to have been part of her Narrative Enneagram school since the early days. We knew from the first time we witnessed her running a panel that we were in the real Enneagram territory of transformation.
Thanks for your teachings and your guts to bring the deeper Enneagram material forward. Thanks for the Narrative. Thanks for taking us into the real territory.
Onward,
Mary Anne and Theresa